With so many different models on the market, it's easy to get lost when choosing an educational toy for your child. To help you in your quest, we've put together a selection of toys likely to appeal to your 3 to 6 year old, who in this age bracket is just beginning to develop his or her cognitive skills.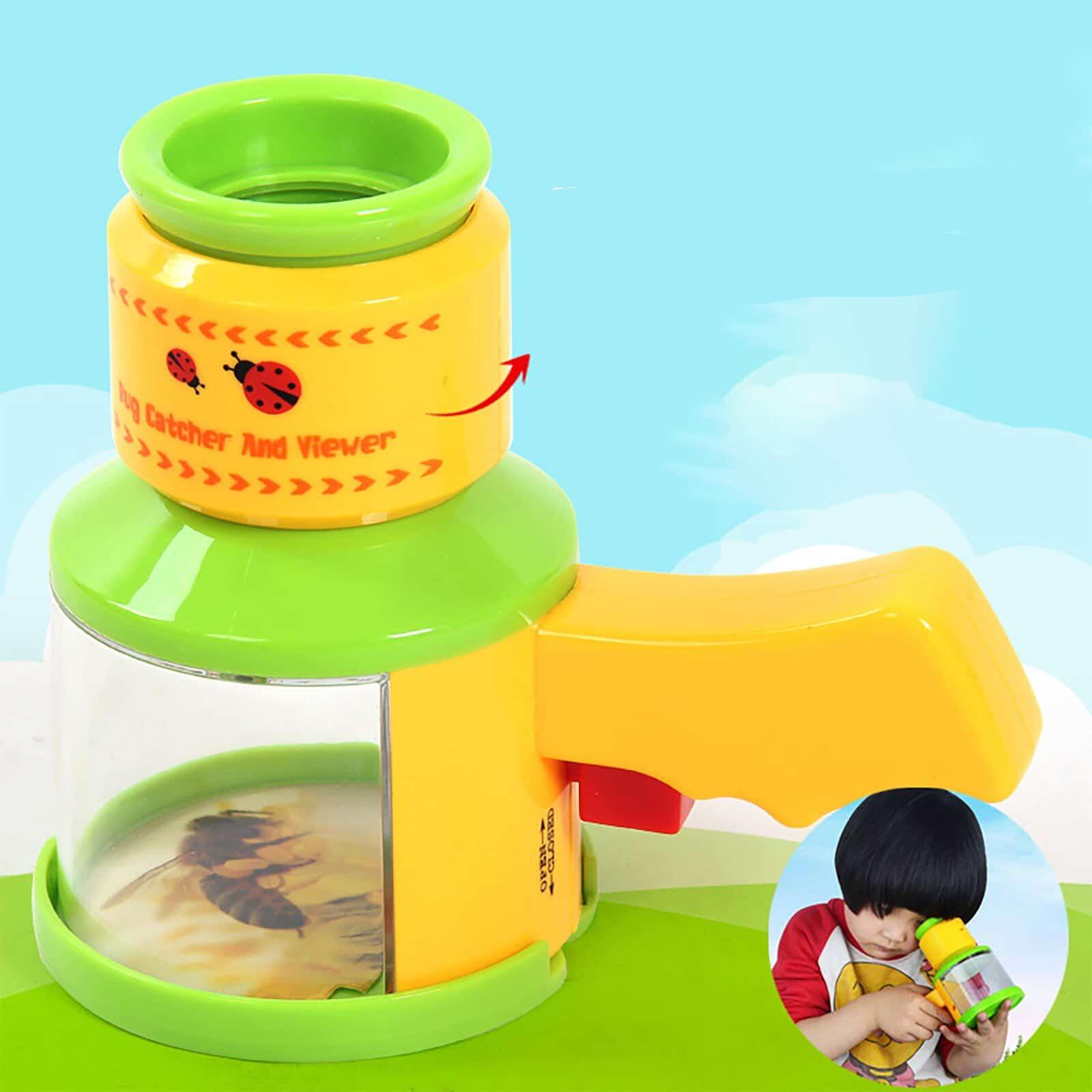 Here's an original present to give your little one for the approaching festive season or on the occasion of his or her birthday: an experimentation microscope. As children have a thirst for discovery from an early age, this toy is sure to stimulate their curiosity and scientific spirit.
This monocular model is made entirely of plastic. Despite this, the components have been designed to withstand your toddler's sometimes rough handling. Inside the transparent container, he'll be able to integrate all sorts of objects, from small animals such as insects, to minerals and plants, which he'll want to observe through the magnifying glass.
As this microscope is designed for toddlers, it's simple and easy to handle. Its minimalist dimensions make it easy to transport if your child decides to experiment outside the house, in the garden or in nature. Although this model can't be dismantled, your little one can easily slip it into his bag while on the move.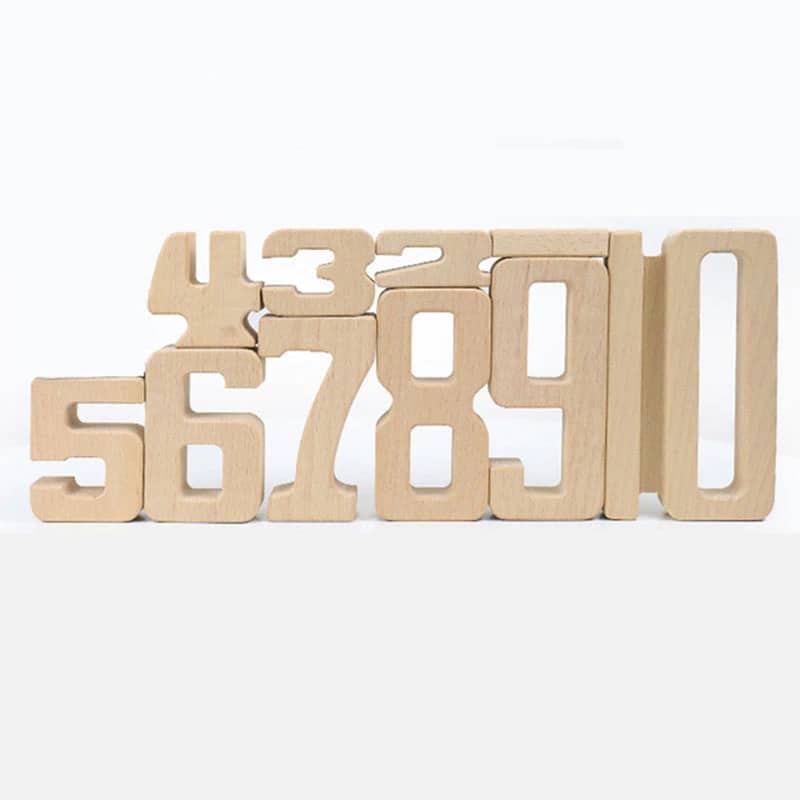 This building set is sure to whet your child's creative juices. With its digital style, it's also a great way to introduce your little one to the world of numbers. At the time of purchase, you can choose between a pack of 10 or 20 pieces, depending on your preferences and your little one's level.
With this fun game, you can easily teach your little one to count from 1 to 10. Each block features dots representing the value of the number, as well as its English spelling. This is also useful for parents wishing to introduce their toddlers to this language. At the same time, this model can also be used to create characters with a little inventiveness.
To boost your child's sensory experience, the manufacturers have chosen wood for the design of this toy. This gives it both an attractive design and a solid structure that's unlikely to degrade quickly.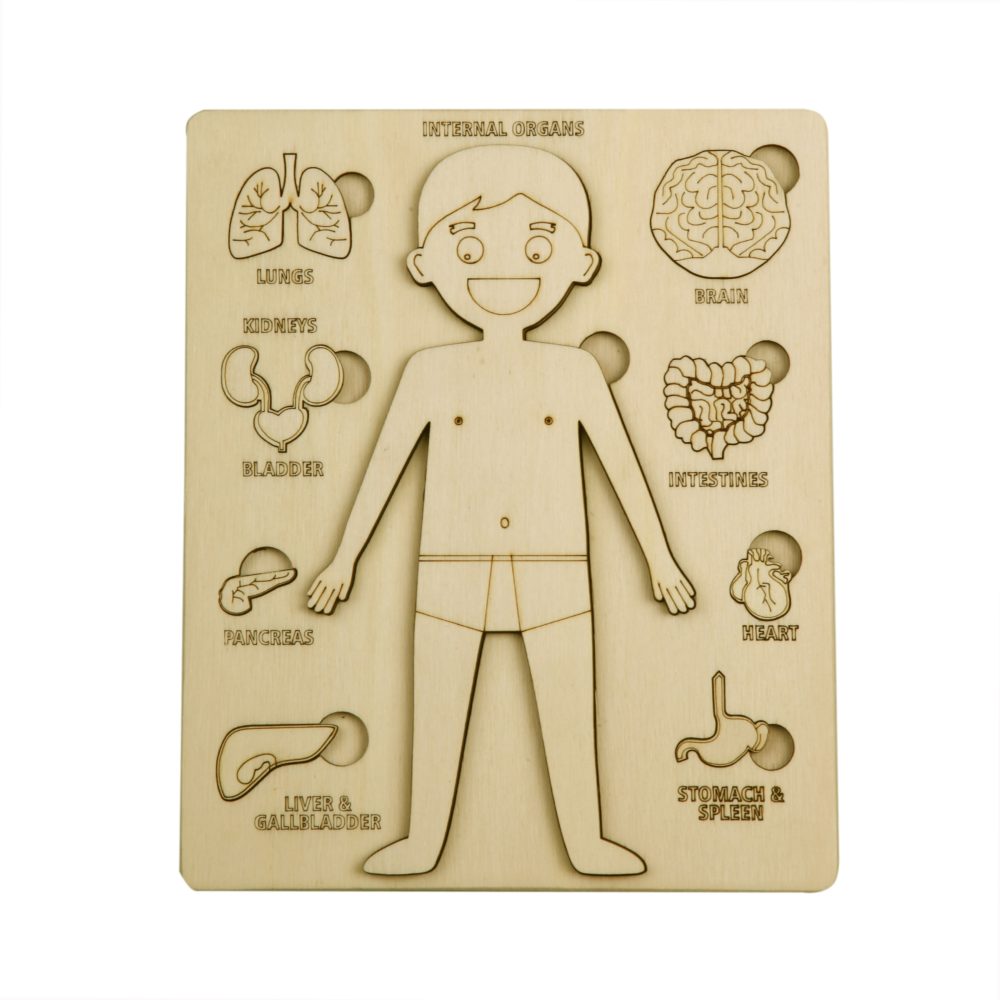 In the section of games that awaken your child's sense of logic and knowledge, why not give them this puzzle that relates to the workings of the human body? It contains pieces to be fitted into slots representing different organs such as the brain, intestine, heart and lungs. The pieces can also be painted with special paint or crayons.
For a little boy, you can present him with the man's model, while for a little girl, the woman's version may be suitable. This game allows your toddler to gradually discover the anatomy of the human body. He'll have fun putting the organs back together.
It's made entirely from high-quality wood. So it's both environmentally friendly and non-toxic for your toddlers' health, especially those who tend to put things in their mouths.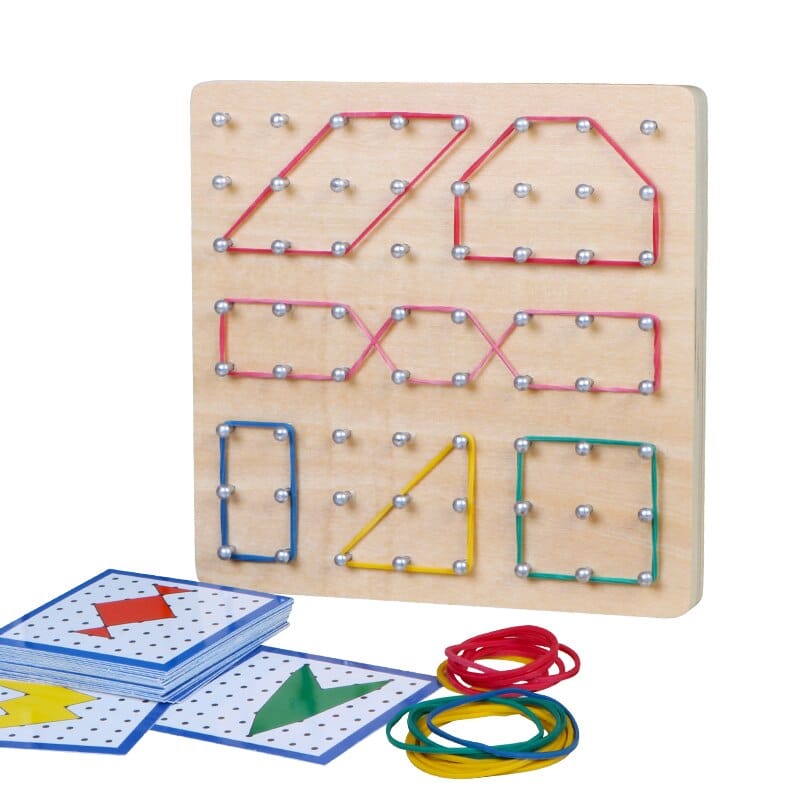 Developing spatial cognitive skills is one of the many benefits of learning board games. Busy boards are currently one of the most popular methods used by parents to stimulate toddlers' senses and motor skills, as well as their imagination. With this in mind, introduce your children to this model from our selection, with which they can play individually or in groups. You can also challenge the whole family with this game.
It's an atmospheric wooden game covered with a rubber interface to prevent any discomfort when handling it. It comes with a variety of colorful, attractive rubber bands for making shapes on the board. Cards are also included to sharpen players' memories. The cards feature drawings and geometrical shapes to be created on the board. The rules are relatively simple and easy for everyone to understand.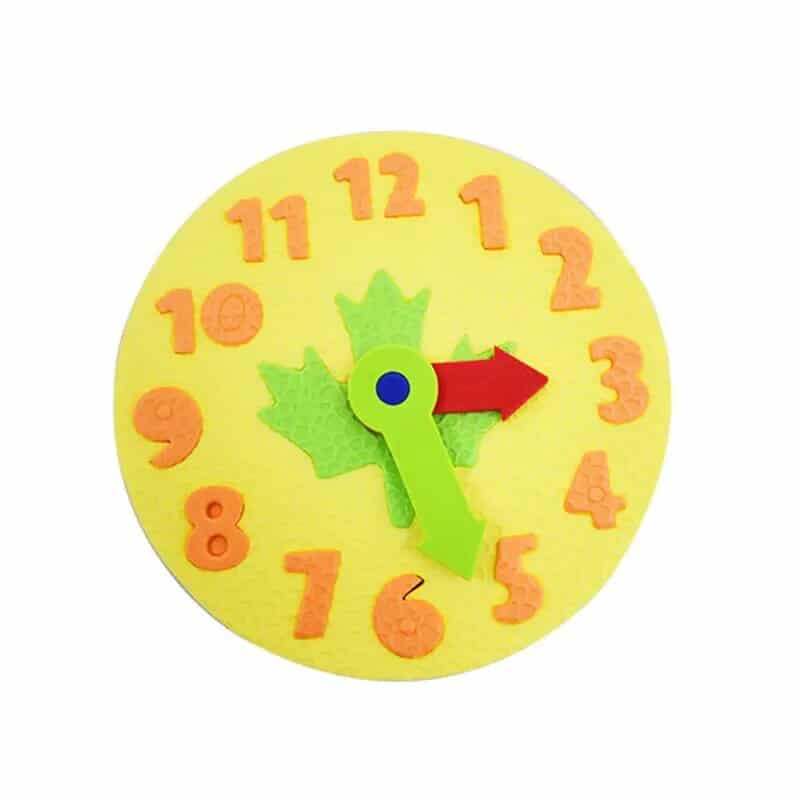 For little ones who aren't yet interested in complex board games, start with relatively basic, yet playful toys. This manual clock puzzle is a good alternative. Thanks to its shape and colorful components, it will arouse your toddler's curiosity and further develop his fine motor skills. This toy will help him manage his daily gestures by turning over the pieces, grasping them and putting them together. This model also includes figures for learning numbers and telling the time on a clock. Learning to tell the time has never been so much fun!
This puzzle contains just ten pieces, so your little one won't be discouraged by the experience. What's more, the components are made of EVA foam, which is environmentally friendly and 100% recyclable, to keep your little one safe from any health hazards.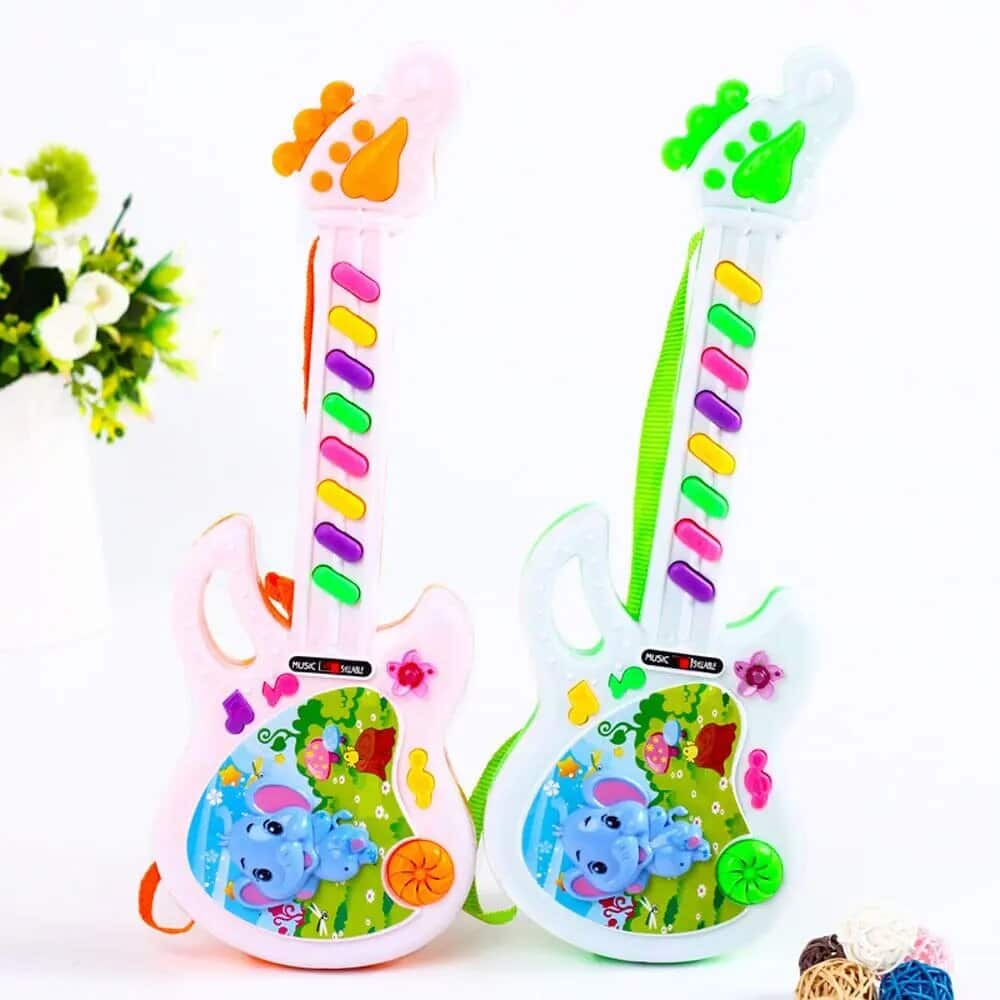 Why not introduce your child to music at an early age? Forget basic strategy games and give him this guitar to develop new skills. This instrument will help him broaden his ability to concentrate, his dexterity, but also his memory.
Although this model doesn't yet feature strings similar to those dedicated to older players, that won't stop your toddler from playing his music. On the handles are buttons that send melodies when pressed. He can then follow and listen to a dozen instrumental compositions. It's available in green or orange, depending on your child's favorite color. The designs feature cartoon characters to entertain your budding musician. Like more advanced guitars, this one has a strap that fits over your little one's shoulder. Ideal for carrying the guitar like a future Rockstar.
Among the best educational games for children, jigsaw puzzles are a must. They belong to the "intellectual" category. Their mission is to awaken the senses of logic and reflection. This horse-shaped model is no exception. It also helps to teach your toddler to concentrate.
The pieces in the set are delivered loose. Your little one's job is to assemble them into the shape of a horse. It's also recommended for parents who want to teach their little ones about the world of DIY. The components are made of wood. As a result, they are not easily damaged and are easy for your child's little hands to grasp. The patterns are meticulously reproduced and the colors are attractive, so your little one won't quickly tire of his toy.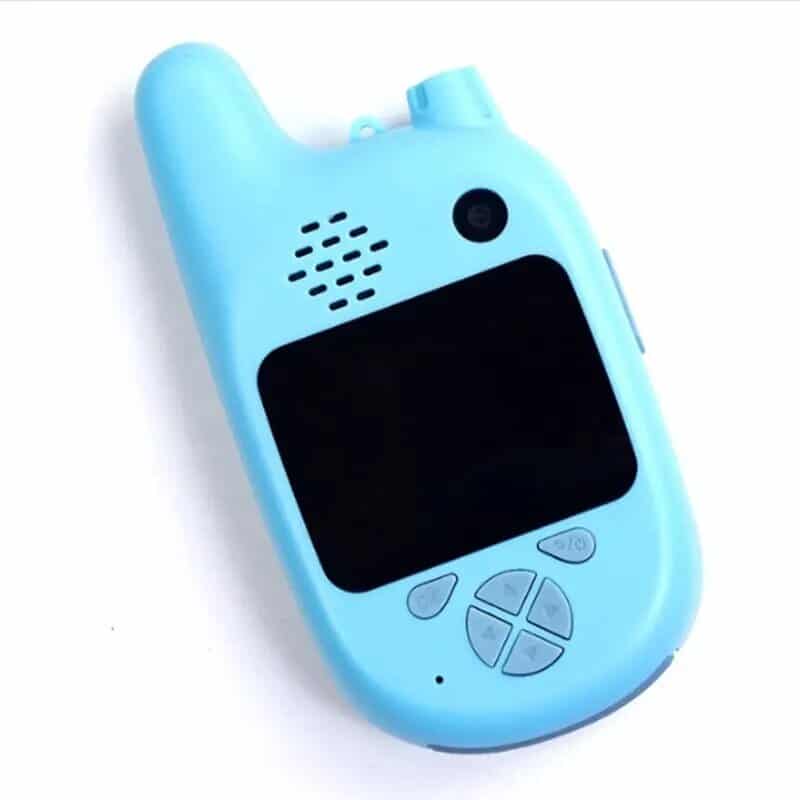 Electronic toys are also a great way to introduce kids to the latest games. In this category, we offer you this mini walkie-talkie. You can buy it individually if you've only got one player at home, or buy several to connect them together and accommodate a large number of participants. Whether you're playing hide-and-seek or spies, this model offers a wide range of possibilities for family games. It's also available in pink or blue for boys or girls.
This walkie-talkie is packed with features to capture your child's attention. Intuitive buttons make menu navigation a breeze. Each part has a camera, so your little one can take pictures and view them on the built-in screen. Other options include educational games, an mp3 player for listening to music and a stopwatch. It has an SD card slot for storing slides and music files.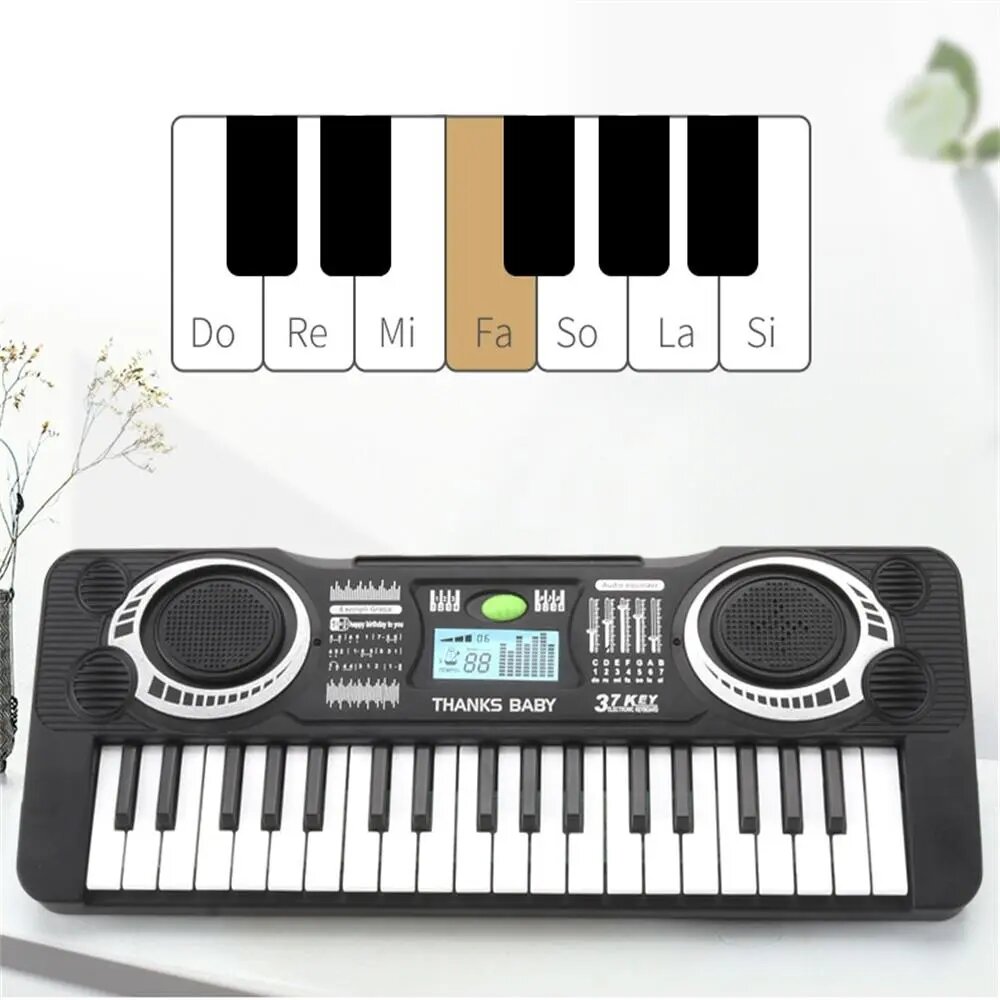 And why not a piano? Since music is an enriching artistic discipline for toddlers and older children alike, the piano can be a springboard for developing their coordination skills. Your toddler will be able to learn musical notes from an early age, while having fun with the various melodies built into this device.
This electronic model runs mainly on batteries. So it's ready to go at any time, without you having to plug it into an outlet. It's also handy when you're on the move. Start-up is relatively straightforward, with an easy-to-spot green power button. The design has been thought out to avoid any danger to small children, thanks to a high-quality plastic structure and rounded edges. This model features 37 keys combining major and sharp notes. The loudspeakers produce clear sound to captivate your little one's auditory faculties.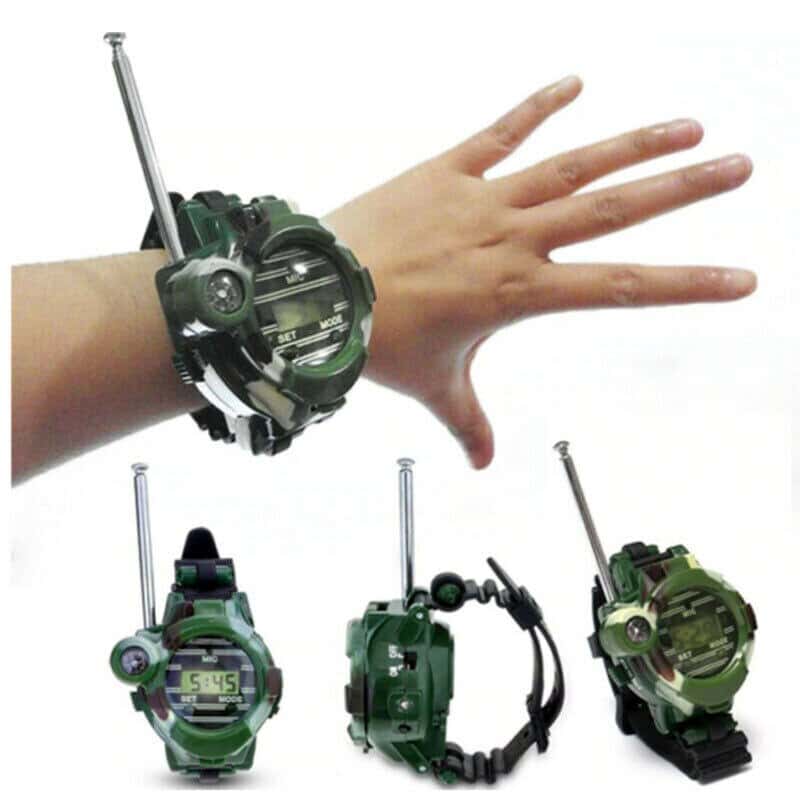 The walkie-talkie watch is a jewel of technology that will help your child enter the world of imagination. With this accessory on their wrist, they can play spy around the house or out and about, with siblings or friends. As well as stimulating his imagination, this early-learning toy also helps develop his communication skills, thanks to the built-in microphone and retractable antenna connection system.
In addition to its walkie-talkie function, this watch also displays the time on its LCD screen. It also incorporates other practical and fun functions such as a magnifying glass, compass and torch option. It comes with a sturdy rubber strap capable of withstanding your child's various movements. The design, however, has been conceived with little boys in mind, with its patterns and army green color.
Which educational toys should I choose for a child aged 3 to 6?
First of all, there are the so-called intellectual toys. Their main mission is toawaken your child'ssense of logic and increase his knowledge. They also contribute to the development of fine motor skills, which are not yet fully acquired at this age. This category includes puzzles, learning boards and memos. Board or strategy games can also be offered at this age, with you as their privileged partner. Your child can enjoy the joys of winning games, but also learn how to lose.
Imitation games are also a good option, as during this period your child will begin to reproduce your gestures and those of the living creatures around him (dogs, cats, birds, etc.). You can opt for disguises or gadgets with which children can play spy, for example.
Between the ages of 3 and 6, your toddler will start to take an interest in building sets. Whether it's models, planks, plastic briquettes or natural wood, he'll love putting the pieces together one on top of the other and giving free rein to his imagination.
There are also games that develop the artistic sense, with small instruments such as guitars, pianos or drums. Your little one will enjoy playing music or reproducing his favorite nursery rhymes with you.
The advantages of educational games are numerous, provided you make the right choice. Sometimes children get bored in just a few minutes. Try to vary the toys so that they can gradually discover and improve several skills. Add to this the occasional family outing.
Tell us which toys you've enjoyed the most, and which ones have won over your children? We'd love to hear from you in the comments.