Children and cartoons are a true love story. However, as with films, these productions are classified by age group according to content, plot and graphics. In other words, a children's program for your little one shouldn't be chosen on a whim. Remember that every child has his or her own personality.
Criteria for choosing the right cartoon for your child
The Conseil Supérieur de l'Audiovisuel (CSA) advises parents not to expose their children to a screen (television, smartphone or tablet) before the age of 3. According to the CSA, exposure to screens too early could slow down the physical and intellectual development of children, who need to use their five senses to discover their environment.
However, at some point, your little one will certainly find himself in front of a cartoon. At this stage, the most important thing is to choose the right children's program, based on the right selection criteria.
Duration
A child's attention span evolves with his or her age. So if you're going to choose a cartoon for your 3-year-old, for example, it should be no longer than 6 minutes.
As your child gets older, you'll be able to choose longer and longer programs.
Characters
You'll have noticed that toddlers tend to identify with their favorite heroes. So it's essential that your child can recognize himself in the main character of his cartoon. The main character should have a simple, easy-to-understand personality, and be confronted with the same problems your little one encounters on a daily basis.
The main character should also have a family background. They can be animals or heroes with very simple features.
The vocabulary
When choosing a cartoon for your child, you also need to pay close attention to the language used. In fact, for your 3-year-old, the ideal would be a simple vocabulary with a few unfamiliar words designed to arouse his curiosity, expand his own vocabulary and encourage exchanges with the parent (you).
Logically, for an older child, a program with a richer vocabulary will be more appropriate.
Sound
For children aged 3 to 6, a cartoon with a soft background sound is best. Avoid programs with aggressive explosions and sound effects, which will only make your little boy or girl nervous and agitated.
Even with older children, who seem to have a clear preference for superhero cartoons with fights, you should still limit loud, aggressive sound effects.
The plot
For a cartoon to hold your little one's attention, the plot must be based on a simple story, revolving around scenes from everyday life, for example. Here too, the aim is to make it easy for the child to identify with one of the characters.
Beware of adult stories transformed into children's cartoons! They could contain shocking scenes for young children.
Graphics
The graphics of a cartoon are an equally important selection criterion. For younger children, simple, round lines are preferable, with plenty of contrast. For toddlers, rounded shapes are peaceful and reassuring, while pointed and angular shapes are threatening and synonymous with danger. Children aged 6 and over will prefer drawings with more complex graphics, people with more realistic features, and so on.
The best way to choose a cartoon for your child is to watch it yourself first. This will give you a concrete idea of its content and the impact it could have on your little one.
Which cartoon for a child aged 3 to 6?
Still not sure which cartoons are right for your 3 to 6 year old? Here are a few suggestions that could be of great use to you.
Trotro the donkey
If there's one cartoon character that's a big hit with toddlers, it's the lovable donkey Trotro. The story itself is very simple, revolving around the family in short episodes. This cartoon therefore meets all the criteria for being suitable for children aged 3 to 6.
The Little Brown Bear
The Little Brown Bear is a classic cartoon for toddlers. It conveys simple, common-sense messages that will help your child decipher his feelings and emotions.
Maya the Bee
Maya the Bee is also one of the most popular cartoons for young children. Intelligent, friendly, helpful and a little rebellious, the little yellow bee is the kind of character every child wants to be like.
This cartoon also features another interesting character: Theo, a bee with a broken wing, is both handyman and resourceful. He's a real source of motivation for children with disabilities.
Tchoupi
Tchoupi is an endearing little character who goes nowhere without his teddy bear companion. He performs everyday tasks such as going to school, going potty, eating vegetables and so on. It's the perfect example for a toddler who needs to be introduced to these gestures.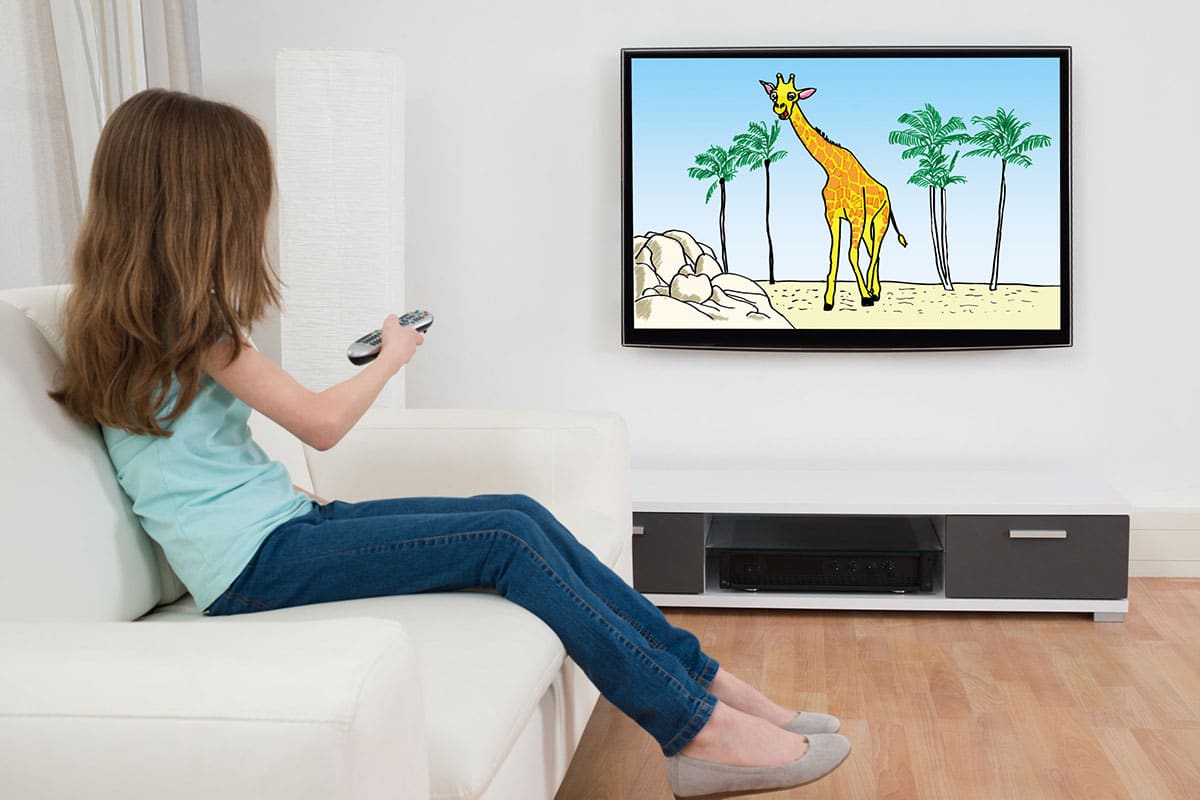 Which cartoon is right for a child aged 6 to 9?
From the age of 6, a child wants a cartoon with more action, more characters and a less "baby" plot.
The Pyjamasques
Yoyo, Gluglu and Bibou are popular cartoon characters with children. Each of them has a special power that allows children to identify with him or her.
These little superheroes, whose powers are triggered at night, inspire girls and boys alike. However, this cartoon is a little noisy. So it can be a little exciting. Avoid letting your children watch it at night, as they may have trouble falling asleep.
The Lion King
The Lion King has always been a benchmark in the world of Disney cartoons. The story follows the adventures of Simba, the young lion cub who, with the support of his friends Pumba and Timon, learns the realities of life on the savannah, and prepares to wrest his father's throne from his usurping uncle.
The songs are rhythmic, catchy and fun. Children and adults alike can't help but sing along and dance along.
Rapunzel
The children's film Rapunzel, named after the main heroine known for her very long hair, is considered a girl's cartoon. However, the plot also appeals to boys, who identify with Flynn Rider, the adventurer who comes to rescue Rapunzel from the tower where Mother Gothel keeps her prisoner, by climbing up her long hair.
Vaiana
Vaiana is a colorful, fun-filled tale of a young Tahitian girl who sets out to meet her destiny and save her island. She is accompanied in her adventure by her rooster Hei Hei, who is anything but clever.
Miraculous
It's impossible to talk about cartoons that will be a hit with children aged 6 to 9, or even older, without mentioning Miraculous: the adventures of Ladybug and Chat Noir. Every day, these heroes (Marinette and Adrien) protect the city of Paris from the evil attacks of the Papillon, who uses people's negative emotions to turn them into super-villains.
If they can't identify with Ladybug or Chat Noir, children will have no trouble getting under the skin of loyal Alya Césaire, shy Rose Lavillant or handsome Luka Couffaine.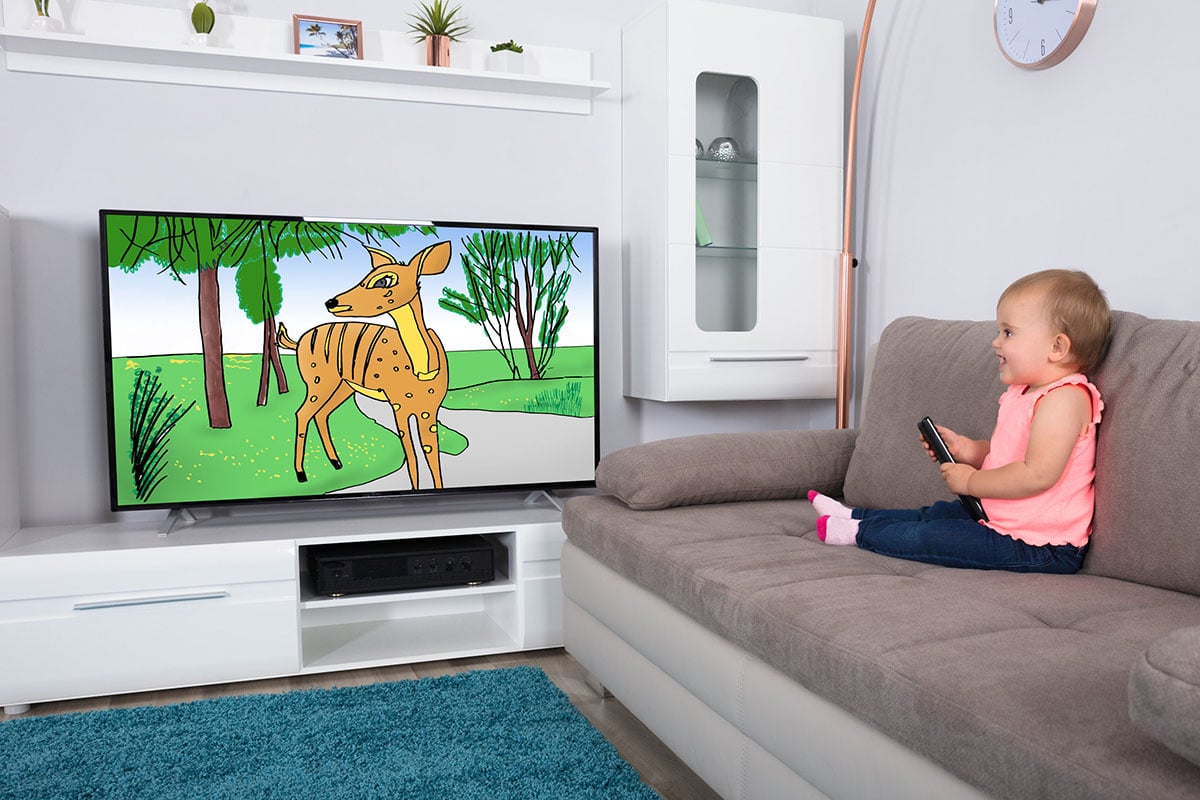 How do you choose a children's cartoon?
Do you know of any other tips for choosing a quality cartoon for a child? Let us know in the comments. We'd also like to hear from you about well-realized cartoons that captivate your kids' attention, while developing their creativity and curiosity. Your opinion matters to the whole community!