Before browsing through a useful guide to learning to tell the time in a fun way, you need to buy your child a watch they'll be proud of. To do this, you need to take into account a number of criteria, such as technology, design, motifs and comfort on the wrist. In this article, discover the different children's watch trends for this year [year].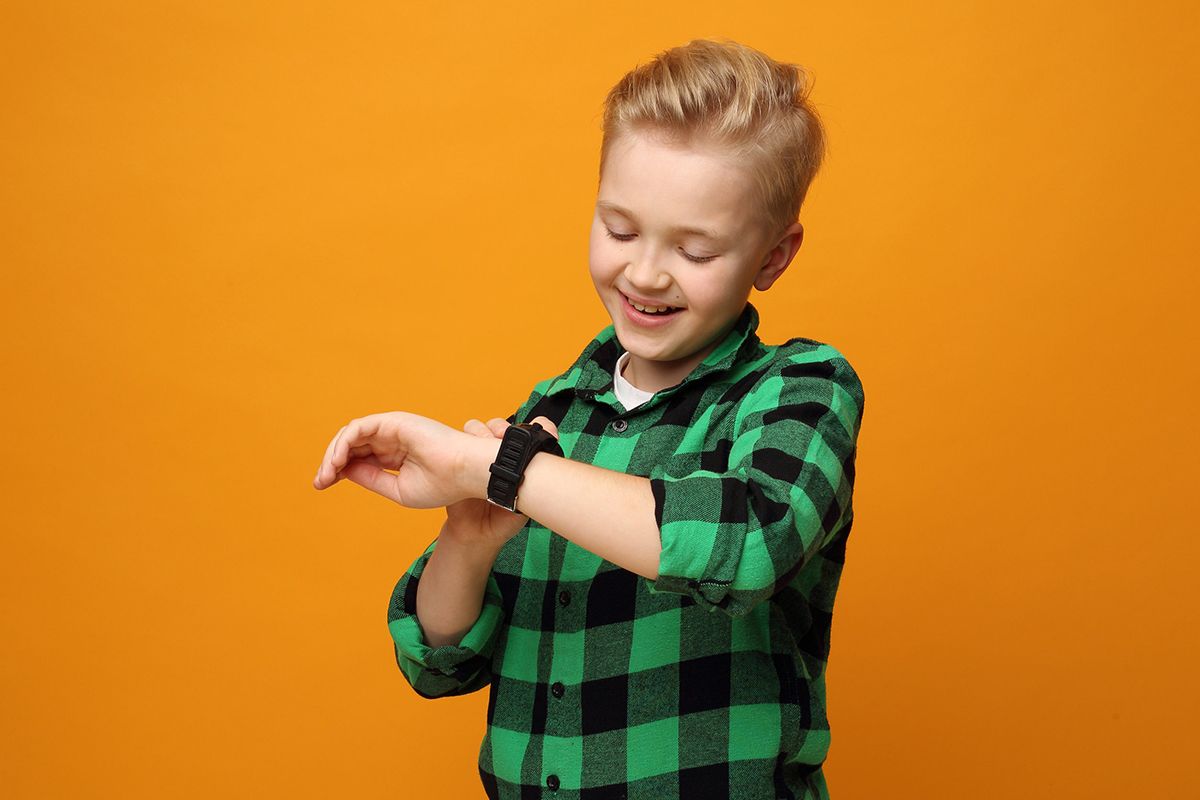 How to choose a children's watch in [year]?
Thanks to advances in technology, modern children's watches are now real little gadgets, much to the delight of our little ones. However, it's important to be cautious when buying such an accessory, as your little one could quickly become overwhelmed. To make it easier for your little one to learn to tell the time, find out why games are the best way to teach children. And learn how to choose the right product for your child's age.
Analog or digital?
In the 21st century, digital watches are the order of the day. They are becoming more and more widespread, and consumers are going crazy for them. They have the advantage of being easy to read, thanks to their simple display. However, if your child is still learning to tell the time, it's best to give him or her an analog watch.
Although this technology may seem outdated, it's still very popular and trendy. Indeed, vintage accessories are very much in vogue today. There's no fear that your child will lag behind the others.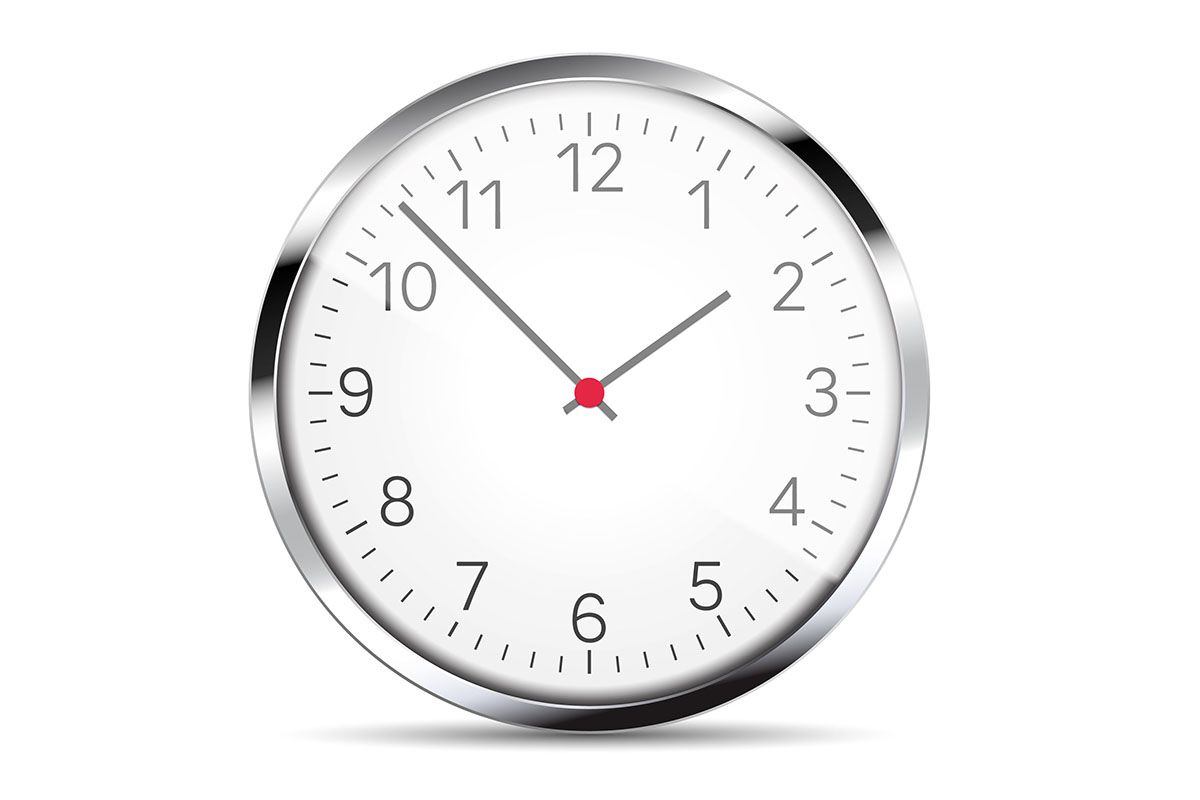 Design materials
The robustness of the product and your child's comfort depend on the design materials used. As young children can be quite rough, faux-leather bracelets should be avoided at all costs. They tear far too easily. Today, there are several alternatives, such as tear-resistant polyurethane or PU. This prevents the bracelet from succumbing too quickly to wear and tear. What's more, PU is kind to the skin.
Rubber bracelets are also highly prized for their robustness. They also offer good comfort for little ones.
If your child has a tendency to venture out and experiment, consider a waterproof children's watch. This way, even if the accessory is submerged in water, it will continue to function normally.
Watch design
At [year]manufacturers of children's watches are trying to distinguish themselves by offering an original and unusual design for their product. There's no shortage of alternatives on the market when it comes to buying this accessory.
That said, always keep in mind your little one's comfort. If your little one already has eyesight problems, for example, opt for a dial that's wide enough to make reading the display easier. There are also "Pop it" spin anti-stress watches on the market, to help little ones deal with the anxiety of the day.
To keep your little one entertained wherever he goes, opt for an electronic watch with robot deformation. It doubles up as a toy.
The different functions
That's it! Your little one is finally comfortable with telling the time. Now you can buy him more sophisticated gadgets, such as a connected watch for kids. Depending on the brand and manufacturer, these accessories offer a wide range of functions. Some are equipped with GPS and can accommodate a SIM card as a communication tool. These options enable parents to stay in touch with their little one, but also to guarantee his or her safety.
The smartwatch
The smartwatch is one of the most popular watch models in [year] . This type of accessory is designed for children over 3 years of age. Indeed, even if the little one can't yet tell the time, children's connected watches can be useful for their GPS. This function enables parents to find their baby in the event of kidnapping or loss in a supermarket or crowded environment. That's right! These things do happen!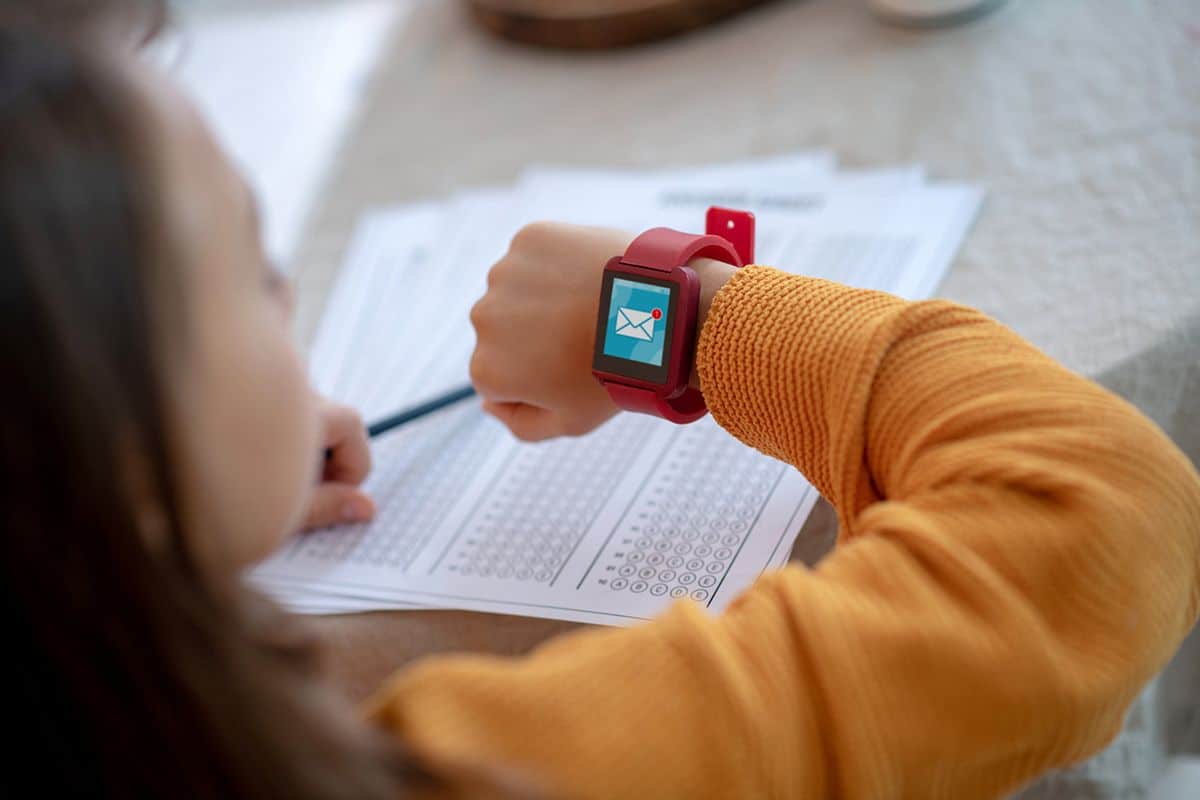 For children aged between 6 and 12, the smartwatch is a veritable mine of entertainment, enabling them to broaden their horizons. Thanks to the built-in camera on some models, your toddler can find a whole new passion. What's more, he can keep in touch with his parents via social networking sites or the telephone. Indeed, most connected watches now include a SIM card.
This is an excellent alternative if you don't want to give your little one a smartphone that he or she might lose through lack of attention.
The smartwatch also offers a number of educational options. It can be used as a sports coach, providing information such as the number of steps taken during the day, heart rate and calories burned.
All these technologies make the smartwatch the best watch for kids in [year]. And kids love them, because they make them feel that little bit more special. For example, they can play various role-playing games with these gadgets. Pretending to be a spy is within their reach, and it's bound to amuse them. What's more, connected watches have a modern design that appeals at first glance. They can blend in with any outfit or look. Your little one won't be able to do without it, and that's just as well, because you won't have to persuade him not to remove the gadget for his own safety. These are the advantages of a connected watch for kids.
Cartoon heroes
The best way to get your little one to adopt a watch is to choose an accessory that appeals to him or her. With their heavy exposure to television screens, 21st-century children are very fond of cartoons . More often than not, they identify with their favorite characters and want to look and act like them. To encourage them to do this and be themselves, opt for a watch featuring their favorite cartoon character.
Among the most popular accessories for children of [year] are :
Patrol watch
Snow Queen watch
Pokémon watch
The Ben 10 watch
Etc.
In general, young children are drawn to Disney products: Mickey and co. and the various princesses like Elsa and Anna.
To make sure you don't make a mistake in your choice of children's watch, take a closer look at your boy or girl's passions. If you're not sure what to get your little one for his or her birthday, we recommend asking him or her directly about his or her preferences. This little chat will also help you forge a bond with your little one. This is bound to be beneficial for your child's personal development.
Superheroes
The Marvel and DC comics phenomenon continues to expand its audience. Young and old alike plunge into the infinite universe of superheroes. Younger children dream of becoming just like their favorite hero. If your little ones are steeped in this passion, now's the chance to delight them with a watch bearing the effigy of their favorite hero.
Among Marvel's most adored characters, Tony Stark has gained in popularity thanks to his noble sacrifice for mankind in End Game. Boys and girls alike would love to wear an Ironman watch on their wrist.
In addition to this superhero, this year's controversial [year] revolves around Spiderman. The latest Spider Man no way home movie caused quite a stir among fans. No doubt your kids will love a watch with a Spiderman design. They'll be able to play it cool with their friends thanks to this accessory.
Captain America is not to be outdone either. Acknowledged as the leader of the Avengers, his character arouses the interest of young audiences. His calm, reasonable and noble character commands respect. Many children have chosen him as their symbol.
Hulk, the big guy who looks brutal on the outside, but is actually gentle and helpful on the inside. Many bigkids can identify with him. Despite the fear his appearance may inspire, he only wants to protect the weakest. It would be an excellent gift idea to give your little one a Hulk watch.
Manga mania
Asian culture is gaining ground all over the world. All young people in the 21st century are immersed in the tidal wave that is the world of manga. It's easy for them to identify with heroes like Sacha in Pokémon or Ben in Ben 10. If you want to make them happy, opt for a watch in the image of their favorite manga.
Pokémon is one of the most popular mangas in [year]. The phenomenon continues to win the hearts of children. Little ones can't wait to come home and follow the adventures of Sacha and Pikachu on TV. In addition to the popular series, there's also the video game, which evolves every year, never letting Pokémon 's fame fade. In January of this year [year] the latest Switch game, Pokémon Legend: Arceus, was released. If you'd like to treat your little ones too, give them a Pokémon watch. They'll be able to show their little friends that they too are up to date with the latest trends.
In addition to Pokémon, there's another animated series that's a big hit with little ones. It's none other than the manga Demon Slayer. Its success is such that it even outclasses Chihiro's Journey in Japan. This anime tells the story of a young teenager, Tanjiro Kamado, who becomes a demon hunter following a family tragedy in which his entire family is slaughtered and his sister transformed into a demon. Give your child a luminous Demon Slayer watch for his birthday, to complete a costume or simply to please him.
Robots
With the Transformers movie, children 's passion for robots has grown. There have been 6 box-office hits to date, and there's no end in sight. This year's [year] saw the release of the brand-new teaser for the next Transformers movie, scheduled for 2023 and entitled Rise of the Beasts. If your child is a fan, how about giving him or her a Bumblebee watch in anticipation of this latest instalment in the series? You can also opt for an Optimus Prime model from Enfant World.
There are also other robots that children love to play with [year]. Take Ultraman Geed, for example. He's a Japanese character much loved by youngsters. An Ultraman Geed watch is sure to be a hit with your little one.
There are also watches that transform into robots. These could be even more fun for your little ones, as they can also play with them in their spare time. So they don't get bored waiting for you to pick them up from school.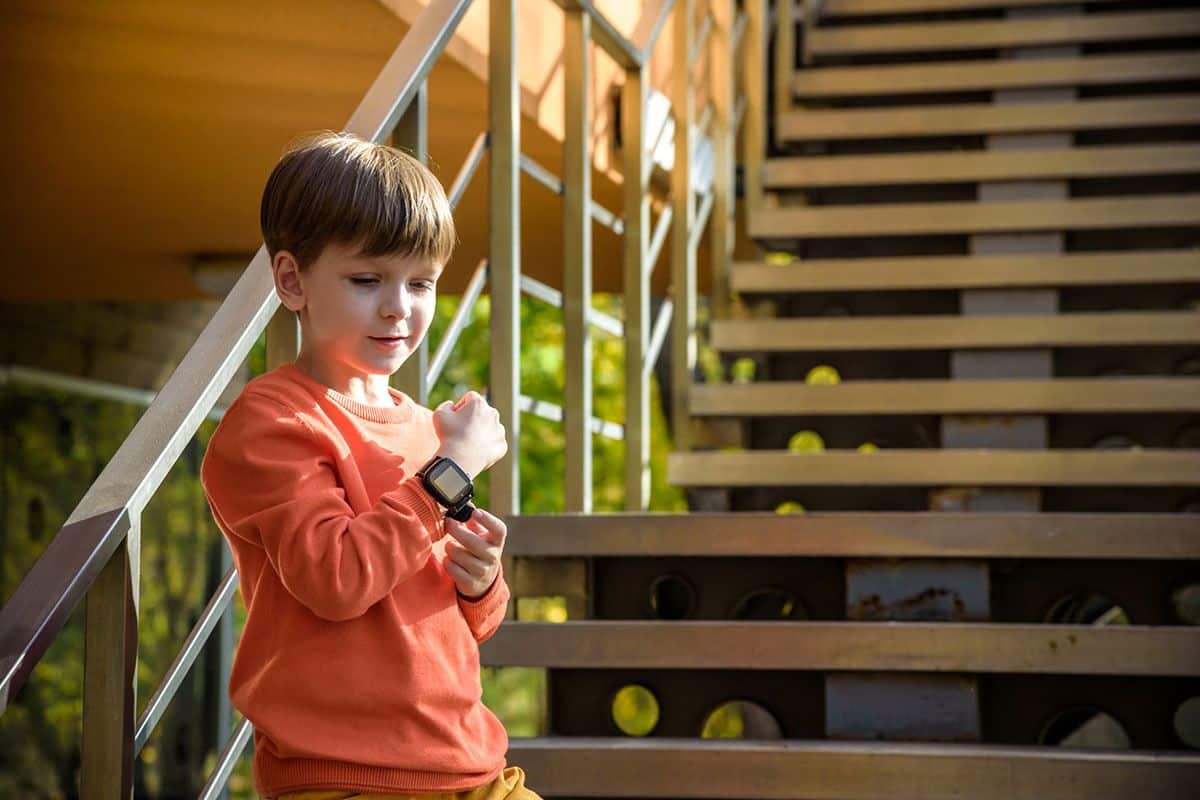 Trendy children's watches in [year]our conclusion
Today, children's watches are more than just accessories for telling the time. In the case of a connected children's watch, it's a real gadget that will keep your little one amused while being useful at the same time. What's more, this type of item is highly advantageous for parents, who will be able to track their childrenthanks to GPS. This will ensure their safety.
Having said that, the most important thing to remember when buying this accessory is to please your little one. Choose trendy models with a modern design. Cartoon, superhero, manga and robot designs are always popular with our little ones. And if you're not sure, don't hesitate to ask them what their favorite character of the moment is. And what about you? What type of watch have you given your child? Why or why not? The comment box is open to you.