Much more than a simple celebration, celebrating the date of birth is considered a ritual of passage. It's an important moment that helps children understand that they're growing up. To delight your child on this big day, it's a good idea to organize a better party. And don't forget the birthday present.
After reading this article, don't hesitate to take a look at the one on our gift ideas for children aged 6 to 10 for more ideas!
How a child's birthday party works
To make your child's birthday party a dream, it's essential to get organized. Parents need to make a few preparations in advance.
Define the party venue in advance
Parents generally choose to celebrate their child's birthday at home. This option seems more economical and practical, especially if you have enough room to host your little one's family and friends. The party can be held indoors or outdoors.
If your budget allows, you can hold the party in halls, leisure areas with playgrounds, and so on. This is a great way to impress your child. In any case, be sure to hire an entertainer to host the party.
Determining the length and time of the party
The date and time of the party depend on the availability of your child's friends. You don't have to celebrate your child's birthday on his or her actual birthday. You can, for example, hold the party at the weekend or on a Wednesday afternoon. Most children's birthdays take place between 2.30 and 5 pm. This time slot is perfect for little ones.
It's a good idea to choose the length of the party according to your child's age and that of the participants. For example, for younger children aged 3 to 5, it's best to keep the party short, lasting an average of 2 hours. For children aged 6 and over, three hours is sufficient. For pre-teens, the celebration can last half a day.
Choosing the theme
A themed birthday is the one that appeals most to children. Take care to select a theme that will appeal to your little one. Involve them in the choice of decorations, outfits, cake personalization and so on. Take into account the wishes of the little queen or king of the day, so that he or she can have a good time. The theme should also be communicated to the organizer if you're planning to rent a party hall. This will enable him to select the appropriate decoration.
Decorating the birthday party
For an unforgettable birthday, don't neglect the decorations. The choice of decoration also depends on the theme. You can decorate your garden or living room with decorative garlands, balloons, flowers, etc. For the table, consider pretty paper plates, plastic cutlery and cups, and so on. To make decorating easier, opt for decoration kits. These contain all the materials you need. If you're opting for an outdoor venue, find out whether decorations are already included in the birthday package.
The birthday cake
Children love little snacks. So don't forget cupcakes and crêpes. Sweets, sugared almonds and chocolates are sure to please the sweet tooth. You can organize snack breaks to enjoy delicious petits fours, mini-pizzas and more. Finally, don't forget the most important item of all: the birthday cake. It's a good idea to go for originality and opt for a personalized cake. You can even design it yourself. This is ideal if the birthday prince or princess suffers from food allergies.
The guest list
You don't need to invite many guests to your little one's birthday party. Give preference to people who are close to his heart, such as his best friend from school, his classmates, his neighbor, his cousin-cousins, etc. Avoid going over fifteen, especially if your child is under five. You should also take into account the capacity of the venue you have chosen. For a home party, adapt the number of guests to the space available. Once you've drawn up your guest list, all you need to do is send out the invitation cards.
Entertainment
To ensure that the event runs smoothly, take care to organize the entertainment. For children's birthdays, games are a must. You can liven up the party with creative activities, angling, treasure hunts and more. The boum party is also an original game idea, as are fairground games. It's a good idea to avoid offering too long a program, as this could bore or tire the children. It's best to plan several activities, each lasting only 10 minutes.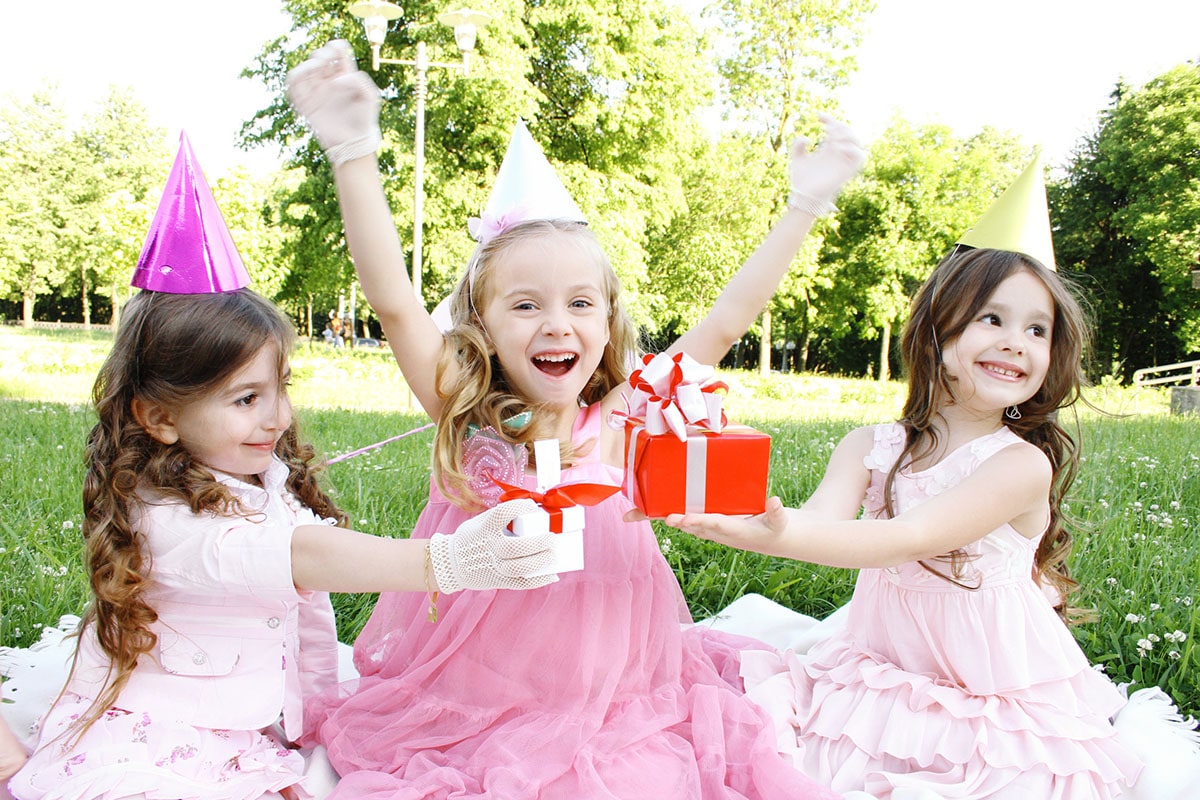 Ask for help
Children are difficult to manage. That's why it's a good idea to ask a family member, friend or professional entertainer to help you manage them. This ensures that the children are safe throughout the celebration. Good supervision avoids the risk of injuries, fights and so on.
Once you've organized the event, it's time to think about the gift you're going to give your child.
What's an original gift for a boy's birthday?
Here are some original gift ideas to please your little boy on his birthday.
Electronic toys
Most little boys love electronic toys. You could, for example, give a portable game player, games consoles, etc. Electric carts, drones and small robots are also great ideas for entertaining your child.
The gift of development
Educational toys are among the most popular gifts for boys. There are several models to suit all ages. These include drawing accessories, books, puzzles and comic strips. Board games such as Monopoly, chess, etc. also fall into this category. These birthday gifts help develop a child's sociability, intelligence and creativity.
Outdoor toys
Outdoor toys are an ideal choice if you're looking for a gift for your little boy. Many models are available in stores, including trampolines, slides and swings. The castle or inflatable pool is very popular with boys. It's a good idea to choose sturdy structures to ensure toy longevity.
Sports equipment
Sports accessories are very popular with boys. Make your choice according to your child's preferences. You can give him a basketball jersey, sports shoes, a soccer ball, a volleyball or a basketball. You can also buy a rollerblade, a bike or a skateboard.
Gift ideas for a little girl
For your little princess's birthday, give her the best gift she's ever dreamed of.
Fashion and beauty
Little girls love to receive beauty products and cosmetics. So consider giving her a children's make-up box, which includes nail polish, lipstick, make-up, etc. Opt for ranges designed for children's sensitive skin. You can also choose hair accessories, jewelry, clothes, pretty heels, bags, watches, etc.
Creative leisure games
When it comes to creative play, the possibilities are endless. On the fashion side, you can find accessories to create earrings, knitted garments or bracelets. If your little girl loves art, why not give her a set of painting boxes? If she loves to cook, there are sets that allow her to make a wide range of recipes.
Educational games and board games
Just like boys, girls also love educational toys and board games. These allow your little girl to acquire knowledge and new skills.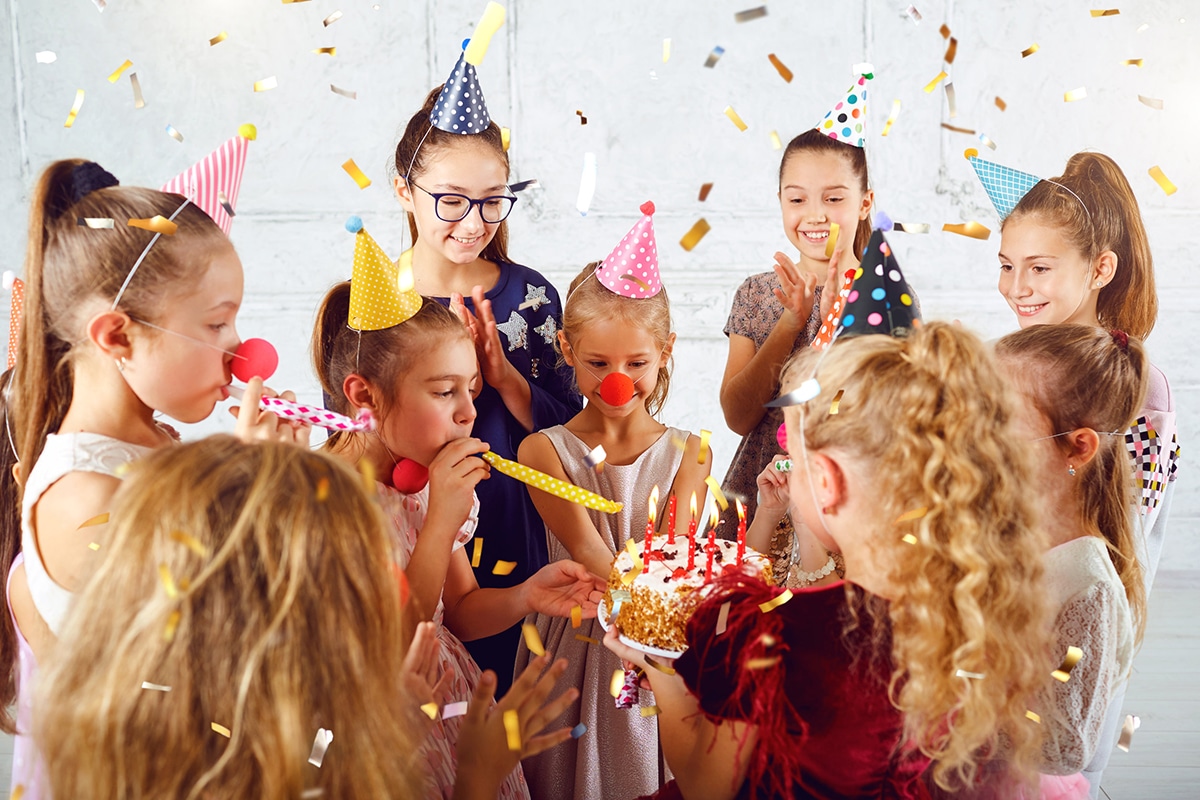 Birthday gifts for children: What's your idea?
Do you have an idea of what to give a child for their birthday? Tell us more about your original idea!