More than just a simple carrying accessory, a child's backpack is an integral part of our young schoolchildren's look. Its design and pattern are just as important as its capacity and multi-functionality. With a new-generation schoolbag, your little one will be proud to meet up with friends and classmates.
To help your apprentices get the year off to a good start [year] on a positive note, why not give them the backpack of their dreams? At Kids World, we have a multitude of models that are both practical and trendy. To guide you in your selection, here's our list of the best products.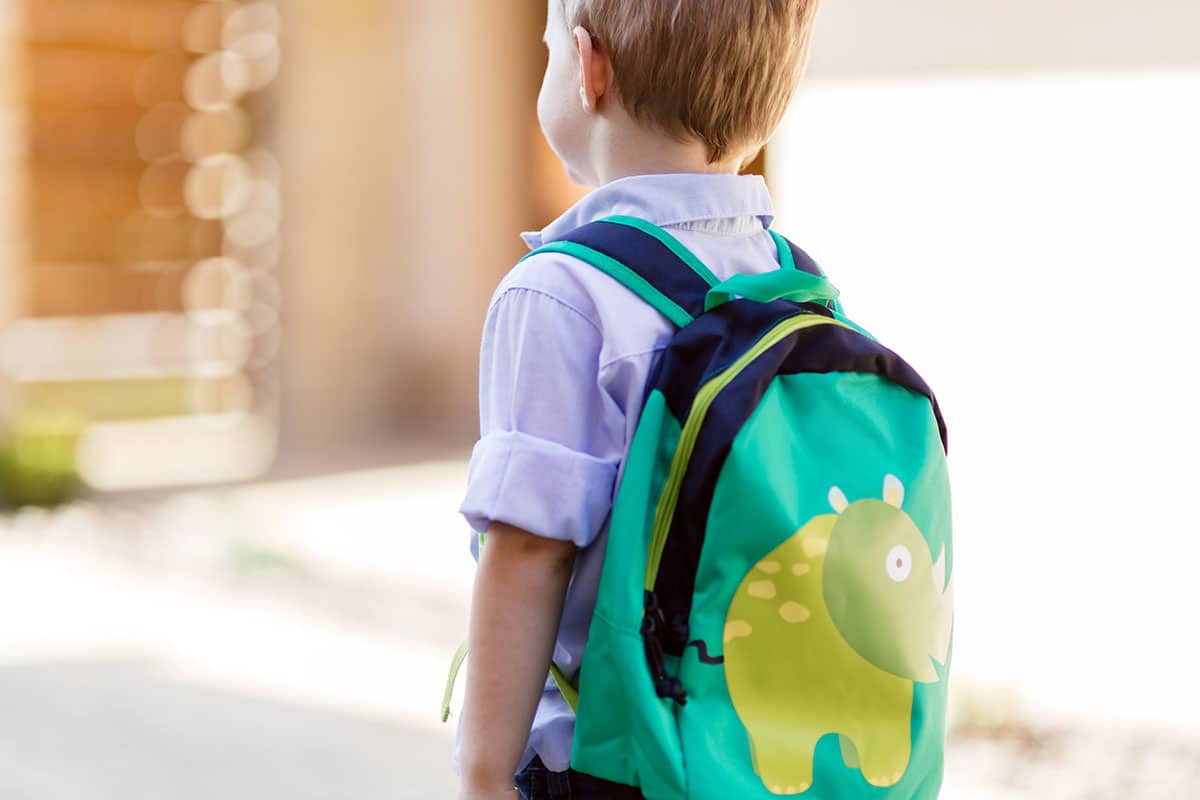 Does your child love video games? Then this backpack with "Fortnite" motifs is sure to appeal. Its multicolored design won't go unnoticed. It's both modern and pleasing to the eye. Its four side straps keep everything secure. These features are especially practical if your little one often carries fragile objects or items that require careful handling.
With its large size, 47*15*30 cm, this model can even accommodate your teenager's laptop in addition to his notebooks and books. The waterproof fabric of this backpack protects the interior from moisture. There's no risk of rain damaging the contents.
In addition to being trendy, this variation is also at the cutting edge of technology. In fact, this item incorporates a USB port through which you can connect a phone to a Power Bank. If your little one doesn't answer your calls, he won't be able to claim battery failure. This USB input is also compatible with various game consoles. Wherever he may be, your little one will be able to play to his heart's content.
This bag also has several inside and outside pockets for orderly storage of the various items you'll need for school.
Is your child in middle school and in need of a new backpackforschool? If he's a Pokémon fan, this model is sure to please. Thanks to its striking motifs, this item will add style to your youngster's look. Pikachu's yellow color blends well with the black background chosen by the manufacturer. The overall look is both sober and cool. Your little one will proudly display the prints of his favorite Pokémon.
Made from PVC, this version is moisture-resistant. Your little one's belongings will be safe inside, even if he gets caught in the rain. He'll be able to store his cell phone or any other electronic gadget.
Thanks to its dimensions of 40*30*17 cm, this backpack has a large capacity. It can easily hold all the notebooks, books and other school supplies your little one will need during the day.
As an accessory, this schoolbag comes with a matching pencil case that's just as stylish. Here, your little one can store his pens, pencils and rulers.
What child doesn't know the famous Disney production company and its flagship character Mickey Mouse? You don't have to be a fan of the little mouse to appreciate the design of this children's backpack. Thanks to its mixed colors, this variation is suitable for both boys and girls. Its off-white background blends easily with any color, making this schoolbag an all-rounder. Whatever your little one's style, this model will suit.
Two in one, this product features a detachable compartment that your child can carry separately if he wants to travel light. This pocket is worn like a fanny pack. It can hold the essentials your little one needs, such as cell phone, wallet and keys.
The backpack measures 28*18.5*9.5 cm. As you can see, it's quite small. Nonetheless, it can easily hold everything you need for a dayatschool or on a hike.
With the release of the new Spider-Man movie "No Way Home" just around the corner, this embossed Spider-Man bag makes a great gift for any superhero fan. Available in red or black, this item offers a beautiful design, thanks mainly to its three-dimensional motif.
The well-worked seams of this satchel will ensure its longevity. It can carry heavy loads with ease. Books, notebooks and even laptops will find refuge in it.
Its size (42*32*22 cm) means it can hold a multitude of useful items for the day. In addition, small supplies will be well organized and easy to find inside the product's side pockets. These are also equipped with zippers to better protect their contents.
Looking for a new bag for kindergarteners? This pink Pat Patrouille-printed model could be just what you're looking for. One of the least expensive items in our selection, this product has nothing to envy its competitors.
Its 10*26*32 cm dimensions are enough to hold all the essentials your little one will need for the day's learning. From notebooks and books to a small pencil case. Thanks to this well-thought-out size, your little girl won't feel encumbered on her way to school. She'll be able to carry her own schoolbag , which will make her very happy.
In terms of capacity, this product has three pockets: two on the sides for water bottles and one on the front. The front pocket has a zip to protect its contents. Your child will be able to store his styles, felt-tip pens, disposable tissues, small toys and much more.
Does your child love teddy bears? Well, this bear-patterned bag is sure to appeal. Thanks to its brown color, this item is equally suitable for boys and girls. This school bag comes in two different sizes, depending on your little one's needs:
Small dimensions: 24.5*22.5*7.5 cm
Medium: 28.5*25.5*12.5 cm
As you can see, even the small model can hold a large number of supplies. Notebooks, books and pencil cases, nothing will be left behind at home. There's even room for toys and snacks.
Thanks to its neoprene composition, this bag is capable of keeping your little one's meals warm. Indeed, this material is renowned for its ability to insulate against the cold. What's more, this type of fabric is lightweight but not fragile. It will take time for your little one to damage it. This makes it a good investment.
If your child is particularly fond of animals, this plush mini backpack is sure to please. The softness of its fabric means your little one can use it as a schoolbag, but also as a comforter. So he'll find it easy to fall asleep during nap times at nurseryschool or crèche.
And as school supplies are even more limited in such establishments, your little one won't need a large schoolbag or bag. The 32*26 cm dimensions of this model are enough to hold your little one's toys, lunch and snack.
As this item is made of plush, you'll need to take care of its upkeep. There's no need to put it in the washing machine. In fact, this is not recommended. A wipe down with a damp washcloth will do the trick just fine.
Looking for a beautiful school bag for girls? We recommend this original and enchanting model. With its three-dimensional motif, this beautiful butterfly with multicolored wings is sure to attract attention. Your princess will be proud to wear it on her back to school every day.
In addition to its charming design, this model is also highly functional. It features four exterior pockets. The two side compartments are ideal for carrying your child's water bottles. Your daughter will be able to access them without worrying about quenching her thirst. The other two front compartments allow your little one to store small items that can easily get lost if you're not careful. These could be his notebook, student card or keys.
Thanks to its large dimensions of 38*17*15cm, this school bag will have no trouble accommodating all the supplies of a middle-school or even high-school girl.
Young people tend to love new discoveries. With the multitude of educational programs on TV, some develop a particular passion for dinosaurs. If that's the case with your little one, why not give him or her this dinosaur-patterned children's backpack?
This model is available in several colors, including blue, pink and yellow. Both boys and girls can wear it. Thanks to its polyester design, this item is both easy to care for and very light. Its full weight won't weigh down your little one's shoulders.
Measuring 28*22*9 cm, this school bag can hold a large number of school supplies. You'll be able to store your toddler's notebooks, books, pencil case, toys and snack. Be careful not to overload it, however, to ensure its longevity.
Your teenager needs a new backpack for back-to-school [year] ? This little glittery model could well be a hit with her. With its glamorous design, this item is sure to draw attention to your daughter, who is sure to be one of the most stylish in her high school. Depending on your child's preferences, these bags come in a range of colors: pink, black, red, brown or gray.
Thanks to its 21*16*6 cm dimensions and 20 L capacity, this item can even hold her laptop in addition to her notebooks and books. Its stylish look is also ideal for outings in town with friends.
If your little one likes to listen to music on the go, this bag will let her do just that. In fact, it has a small hole through which your daughter 's headphones can be inserted.
Made from polyester, this product is sturdy and easy to care for.
The best backpacks for kids: back-to-school picks [year]
For a child, a backpack is a fashion accessory that complements his or her everyday look. That's why it's important to choose a model that can match every style. In junior high as in high school, little ones tend to be attracted by new trends. Give them the latest bags, like the Fortnite waterproof backpack with USB plug for boys, or the glittery glitter backpack for girls.
Younger primary school children, meanwhile, will appreciate cute, adorable designs like animal prints or plush satchels.
In all cases, opt for a product that's not only stylish, but also functional. The number of pockets available should not be overlooked, as should the waterproofness of the fabric, as well as the bag's capacity and price.
What do you think? Have you found the best bags for your child? Which one did you choose? Tell us about your favorite in comments.