Before the last day of school has even begun, we're already thinking about what to buy for the new school year. In addition to notebooks and other essential school supplies, bags and satchels are accessories that are replaced every year. They're often put to the test by children, so much so that by July they're showing signs of wear and tear, broken fastenings and the like.
Both boys and girls take great pride in showing off their new bags during the first days of school. If you already want to please your little ones, discover our advice on how to choose between a bag and a schoolbag.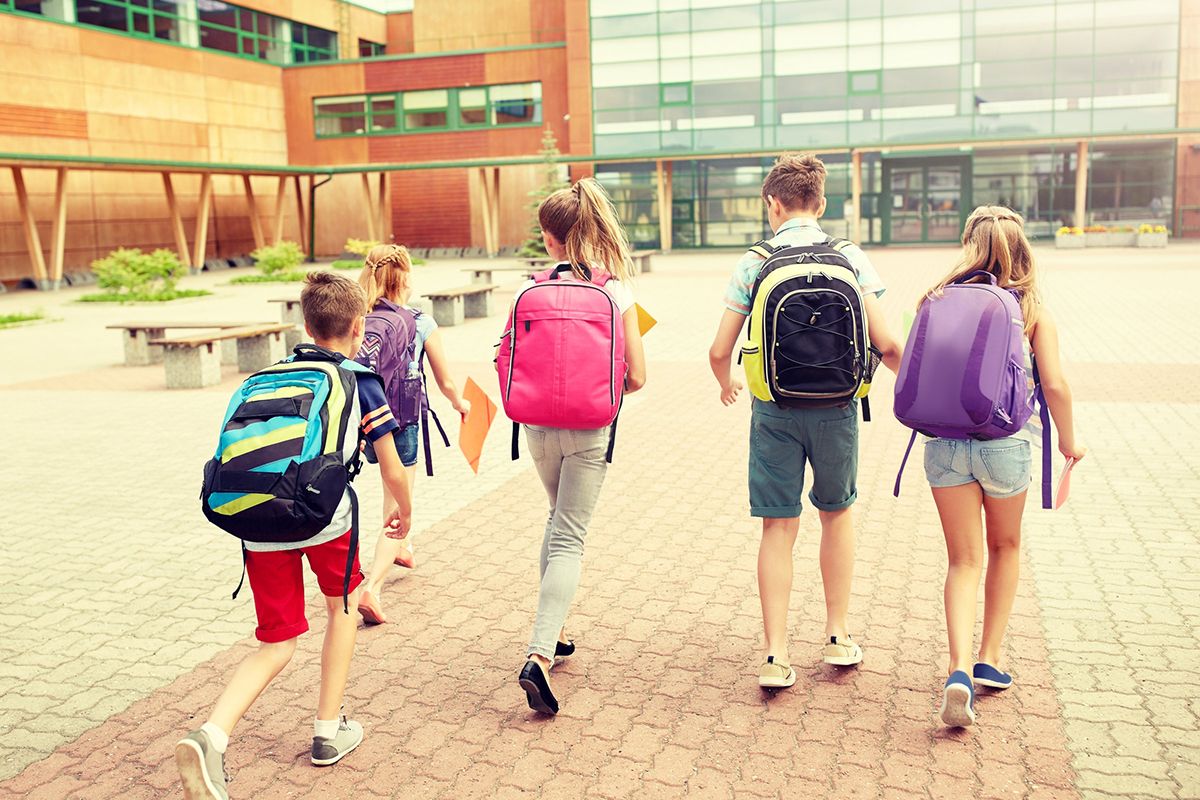 The differences between bags and satchels
There's a lot of controversy about bags and satchels. For many, the two accessories are the same. However, there are a few nuances that differentiate them. We invite you to discover them with us.
The backpack: origins, materials and uses
By definition, a backpack is a flexible container designed to hold a variety of objects. It's also a popular accessory. It's not just used for notebooks and school supplies. It's so versatile that even adults won't part with it.
The backpack is a must-have for any traveler. It can hold clothes, bath and beauty kits, a bento box and much more.
Originally, backpacks had leather straps. American schoolchildren were the first to adopt them in the early 20th century. Today, bags are made from canvas and fabrics such as nylon or polyester.
What you need to know about schoolbags
A schoolbag is an accessory designed purely for storing school supplies. They are designed to withstand a heavy load, specifically that of books. The first prototypes can be found among Roman soldiers. At the time, they were known as " saddlebags ". Later, couriers and letter carriers began to use them. It only became specific to schoolchildren in the 1950s.
In terms of materials, satchels were initially designed in leather. They had to be rigid, solid and waterproof. Today, they are made of nylon and synthetic latex.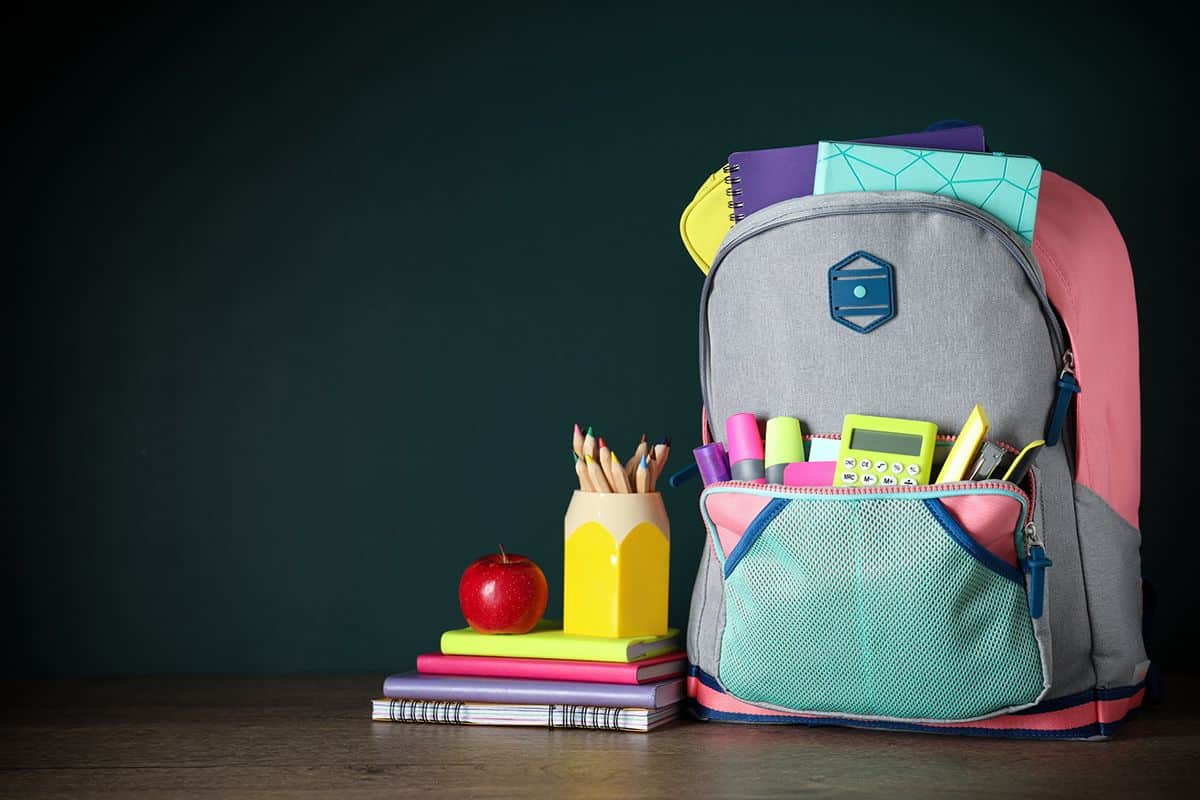 Distinctions between schoolbags and backpacks
In a nutshell, both schoolbags and backpacks can be used to go to school. Their difference can be seen in their rigidity. The backpack is more flexible than the schoolbag. The latter is also distinguished by its often rectangular shape. This makes it easier to store books without damaging them. It's also the best alternative for little ones who don't yet know how to look after their school supplies.
Sometimes, backpacks can't hold large books. Your child will have to carry them by hand. This would be quite a burden for a kindergartner. That's why backpacks are more suitable for older children aged 5 and over.
Bags: for whom?
There are several types of bag on the market. Some are large, while others are smaller. For 3-year-olds, parents tend to opt for cute, plush models with a small capacity. If your children haven't brought along several school supplies, these items could be perfect for them. Generally speaking, they have enough space to hold a pencil case, a water bottle and a small snack.
Ifyour child needs to take several items with him/her, such as books, notebooks and a computer, we recommend a much larger, rigid bag. They're much more suitable for preteens and teenagers.
That said, the advantages of a backpack are numerous:
All-purpose;
Practical;
Comfortable to carry;
It often has several storage pockets;
Easy to clean.
Satchel: the advantages
The main advantage of the satchel is its ability to withstand the load of several books. In fact, its shape and design are particularly well-suited to accommodate several books of all sizes. It's also ideal for children who love to read and need to carry this type of material toschool every day.
What's more, children's satchels are often made of rigid materials, so even the roughest kids won't be able to break them. If your children are the type to break things in a hurry, this is the best option. You won't have to change bags several times during the school year.
Finally, there are several types of schoolbags on the market today. Some are designed for toddlers, others for older children. Your choice will depend on your little one's preferences.
How to choose a bag or schoolbag for back-to-school?
Choosing a back-to-school bag or school satchel depends on a number of factors:
Your child's tastes and age;
Current trends;
Material durability;
Useful features;
Comfort and care.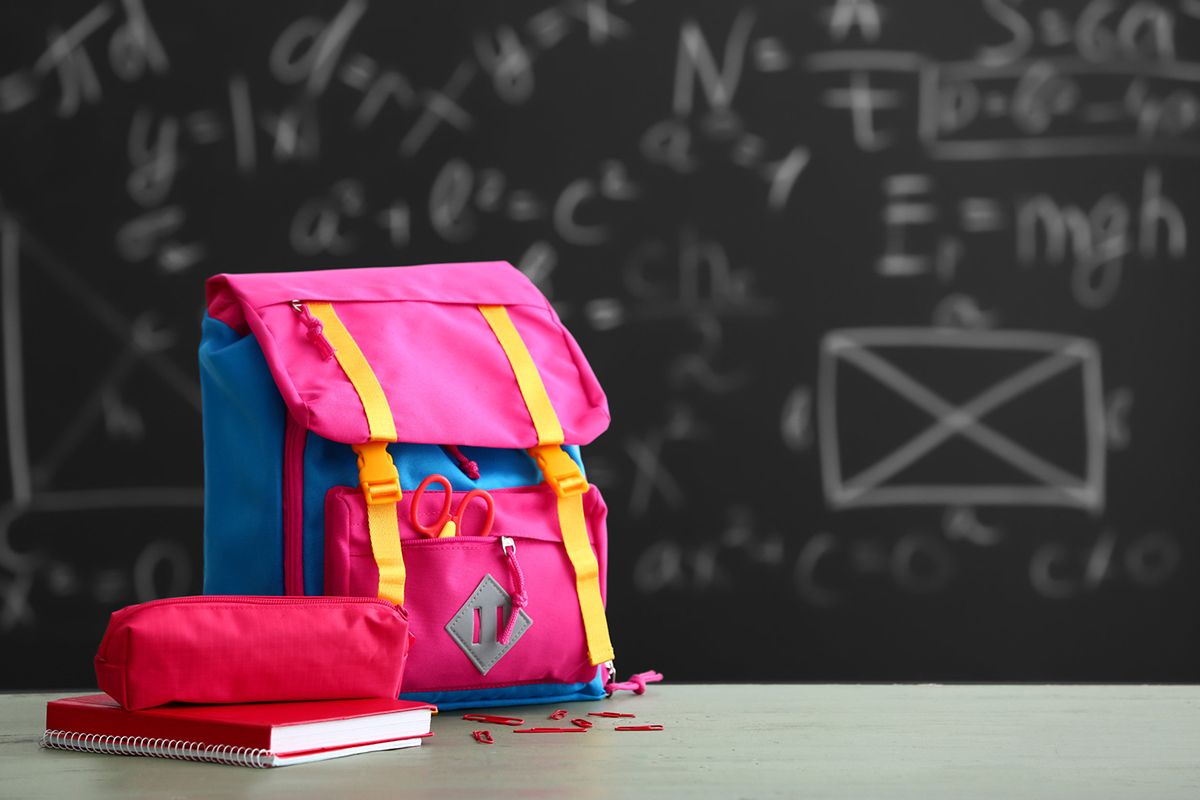 Your child's tastes and age
If you're thinking of treating your child to a new school bag for the start of the new school year, consider his or her interests. This will help boost their motivation when they return to school.
Children are generally fond of cartoons. Consider giving them a school bag featuring their favorite cartoon character. Among the series that remain popular with children are:
Patrol;
Mickey Mouse;
Pokémon.
Children aged 3 to 15 will be delighted to receive a Pokémon bag for back-to-school, given the ever-growing popularity of the game and manga. At Enfant World, you'll find a range of children's backpacks for kindergarteners and high-schoolers.
The current trend
Even if we teach our children to ignore appearances, the fact is that they'll always want to look the coolest in front of their classmates. We don't always realize it, but creating conversation around an accessory can help our little ones make new friends. We suggest you opt for a school bag that's popular with youngsters:
A Pokémon bag;
A Spiderman bag;
Patrol backpack.
For teenagers in high school, gamer models are very popular. For example, Fortnite backpacks for boys. For girls, glittery or patterned bags are very popular.
Sturdy materials
Younger children tend to be rough around the edges and don't pay much attention to their belongings. If you don't want to see their backpacks or satchels in poor condition from the very first weeks ofschool, opt for items designed with sturdy materials.
Among the components to choose, we can highlight the following:
Nylon: prized for its strength, but also for its waterproofing;
Cotton: lightweight and water-resistant. It can also last for many years;
High-density polyester: this synthetic fiber resists everything, even moths.
When it comes to security, your little ones' supplies will be safe in a zippered bag. Various items are reinforced with side straps.
Useful features
Generally speaking, the type of bag or schoolbag you give your little one should depend on what kind of educationyou want to give them. If you want your little one to be ready for anything, opt for a large-capacity model. He'll then be able to take a large number of items with him, in addition to his school supplies. This can include his lunch, his snack, his favorite toy, a small first-aid kit just in case and, of course, his water bottle.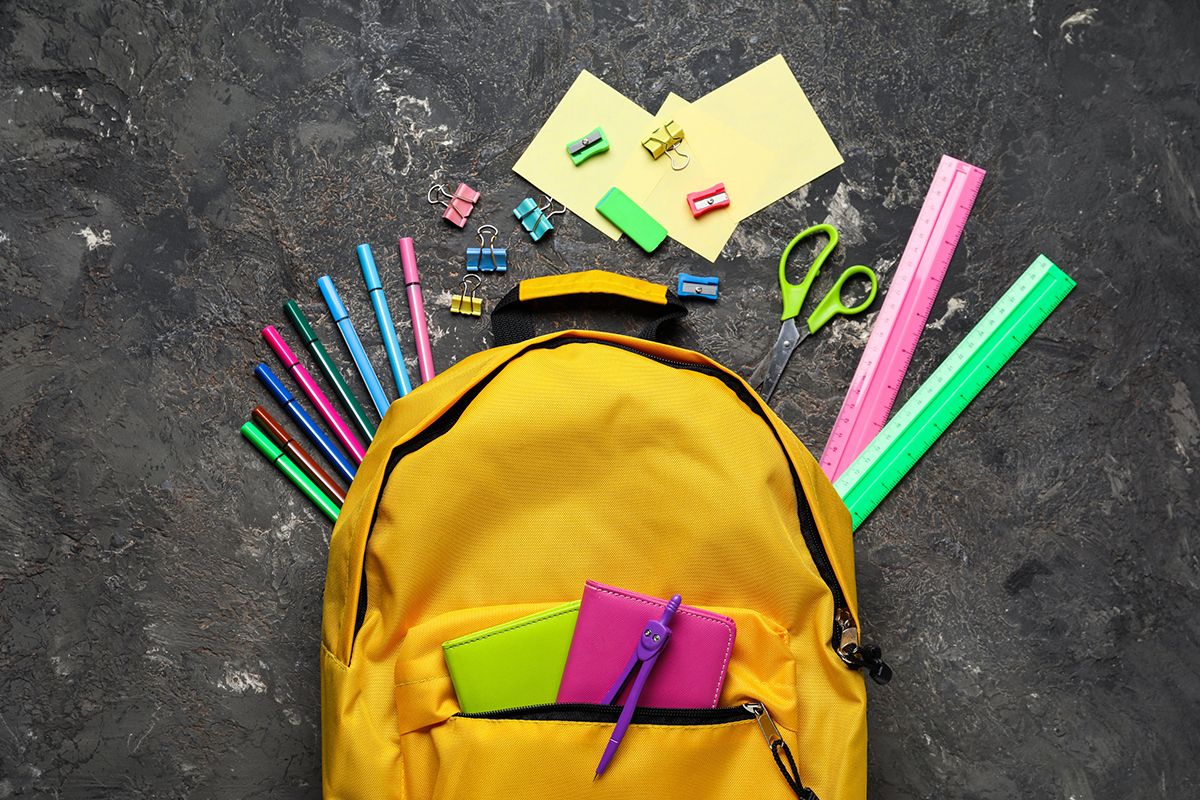 To help your youngster find his way around all that clutter, opt for bags and satchels with several compartments and pockets. Then decide on a filing system that's easy to remember.
For teenagers who are already very familiar with technology, you can opt for a model with a USB socket. This way, they can recharge their smartphone without taking the Power Bank out of their bag. They'll have no excuse not to answer your call.
Some bags feature a sled style with wheels. They make it easy to transport school supplies. Of course, these models are recommended for city dwellers. If you live in a rural area, the wheels could quickly break. That wouldn't be very practical.
Sometimes, children just need a light bag to take the bare essentials with them when they go out with friends. In such cases, models with removable compartments are ideal. Little ones can use it as a fanny pack. In our Back to School 2022 section, the best backpacks for children, you'll find a fine selection of products suitable for all situations.
Comfort and care
To get to and from school, your child may have to walk several kilometers. To make the journey easier for him, the ideal choice is a lightweight backpack or satchel. Nylon and fabric models are preferred. We also recommend models with padded straps. This feature limits shoulder pain for your little ones. This is especially important if they have to carry heavy loads such as books and other supplies.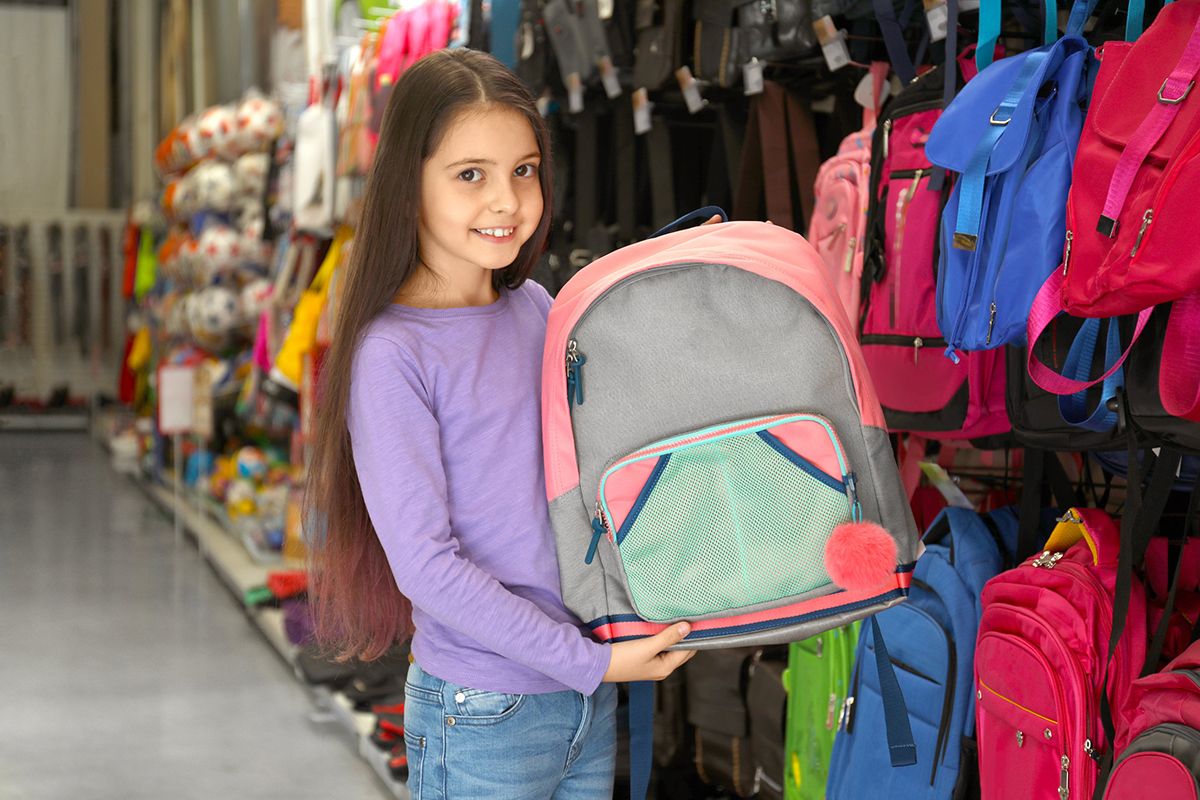 And don't forget to opt for waterproof bags. This will always come in handy on rainy days to protect your little ones' belongings on the road.
When it comes to maintenance, easy care is always welcome. If you don't have much time for laundry, look for items that can be put in the machine. A quick-drying product is also highly appreciated, especially during the rainy season and winter.
Avoid items that get dirty easily. Children tend to leave their bags everywhere and throw them on the ground in the playground.Colors such as black, blue, brown or red are ideal. However, if your little one is quite conscientious about his or her belongings, you may well opt for lighter shades such as pink, yellow, green or white.
Back-to-school bag or schoolbag: Our conclusion
Bag or satchel, both do the job. The choice depends above all on your children 's preferences and their school level: kindergarten, junior high or high school. Choose models that can hold everything they need for the day. If your child doesn't need to take a lot of supplies with them, don't equip them with a huge children's schoolbag. A medium-capacity item will do just fine. We advise you to give your little one a large bag and a smaller one.
Selecting a backpack can also depend on your child's type of schooling. If you're still unsure about the kind of education you'd like to give your little one, we'd like to refer you to our article For or against Montessori: We'll enlighten you. You'll have an idea of the different supplies that might be required for your child. You'll also have a better idea of which schoolbag or bag will suit your child best. We hope you've found this section useful. Tell us in the comments which schoolbag or satchel you finally decided on and why. It might help other parents looking for the right model for their little one.